You can find these Calendar Stickers from Recollections at Michaels Stores. These are high-quality stickers that are all covered in beautiful gold foil and are heavy-duty. They a card stock quality. However, do not add any bulk to your planner or journal! Also, they are great for not only planners and journals but also your scrapbook and bullet journal needs, as well!
Calendar Stickers found in the scrapbook aisle!
Although, you might not think to look in the planner section for these sticker books. You will actually find them in the scrapbook aisle! Ranging from $10-11 a piece, they always have great coupons for a good sale.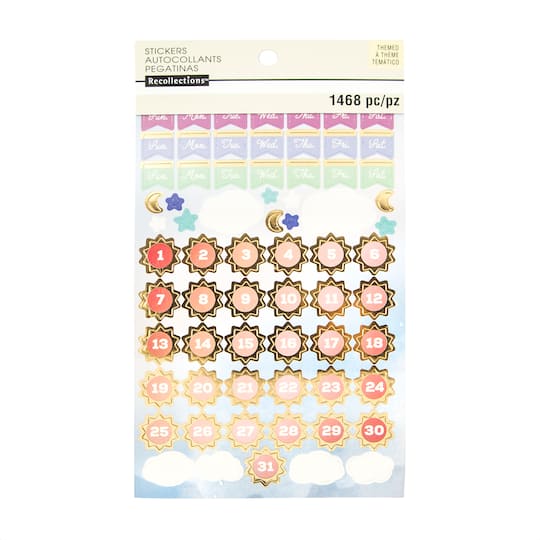 Purchase Today
I was able to purchase these sticker books with a 60% off all Recollection Stickers and Washi coupon plus a 20% off your entire order! That brought these books down to less than $3 a piece! Wow!
Similarly, the Food Sticker walkthrough was previously done as well. You can check that out here. This is another walkthrough of the calendar sticker book by Recollections brand by Michaels Stores!
These are great books and I don't think anyone even knows about them! At $3 a piece, these are a great deal. Some books are over 1000+ stickers, how can you go wrong!?
With that being said, these sticker books are a steal!
I absolutely love the Happy Planner brand stickers as well. I just believe no one knows about the awesomeness of these sticker books! Everyone should run out and purchase them!
Watch for coupons and sales, at a fraction of the cost and without anyone's knowledge – until now – you'll be able to find these, plus tons more in the scrapbook sticker section of the store.
Who said you couldn't be creative and use scrapbook sticker books for your planner needs!? And calendar stickers for scrap-booking works just as well for planners, as well! Now, what are you waiting for!? Check out my video review below and run out and buy these stickers!
Definitely check out my other videos of the series within my sticker walkthrough and flip through the playlist to stay current on all the books being uploaded. Also, as I purchase more I'll be adding more!
Also, be sure to check out my next video in the series as well – Flock Together – Tropical Stickers from Recollections by Michaels Stores.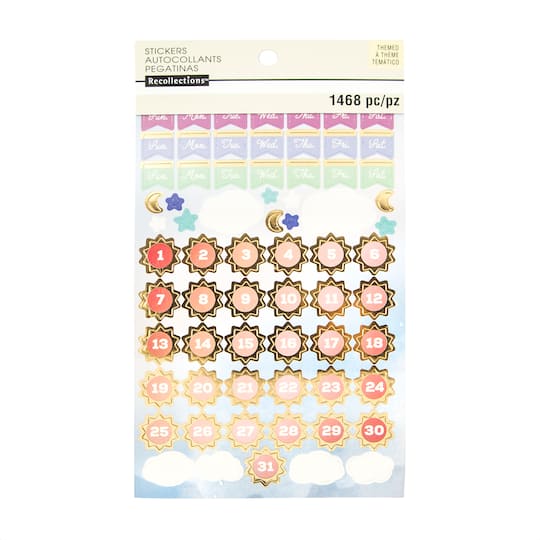 Purchase Today