It is said that building a habit takes approximately 27-31 days, depending on who you are speaking to. Keeping a wellness planner is a great way to build a healthy habit! I hope to kick off April on the right start, by processing a habit that I keep up with for all of 2020.  Although, building a habit is not an easy task to take on.
Wellness Planner Setup
My Happy Planner Wellness Planner doesn't begin until July 2019. However, I did have an expansion pack of the wellness planner months to use. I picked up the expansion shortly after becoming obsessed with Happy Planners and didn't find much use for the packs, until now. 
Each week has a tracker for exercise. I cannot guarantee that it will be used specifically for that every week, however, I can guarantee I will track something. It lists some things to fill out for prompts, for instance, a positive word, what you're reading, listening to, etc. Also, it provides you space to put in how you spent some time #unplugged ? Which, I absolutely love!
Writing to building a habit
With that being said, I also love that there are writing prompts at the bottom of each page, as well as, a space to write specific wellness goals or achievements.
Personally, I write my goals n the top box for the day. What I achieved is written in the second box. Then, I fill out the writing prompt for the day in the third box.
Finally, I include the following as well:
The time I woke up in the morning
My mood for the day
One trigger for my mood
How many hours of sleep I received
Building the habit of filling out my wellness planner has not been easy. However, I do feel comfortable filling it out every day. I feel like it is vital to my self-care regiment and mental health goals that I do so.
Everyone Should Have One!
In conclusion, my wellness planner by Happy Planner provides me with a way to not only keep track of my overall wellbeing but also important information for my doctors. I am able to overlook my month at a glance and see the route my moods and stability have gone.
I think that with or without mental health issues, a wellness planner should be a staple for everyone to fill out. Besides, who shouldn't track their wellness and ensure they're being healthy? Whether it is for mental health reasons, or just to ensure you're overall health, building a habit to track in a wellness planner is an excellent idea!
To find the Wellness Planner I am using, click the *affiliate* link below: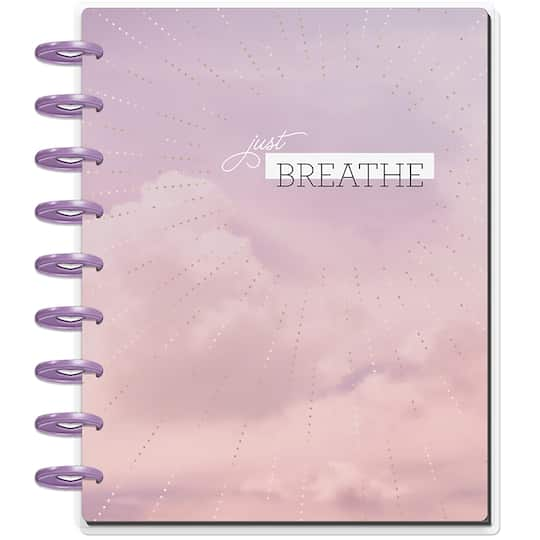 Finally, I have four other planners in my spring 2019 lineup. Why not check them out! ?
Be sure to check out ? my Instagram page where I am the most active to provide you lots more updates of new products, ideas, and items that I'll be showing here on the blog very soon!
Also, new content is being uploaded weekly on ? my Youtube Channel, as well!