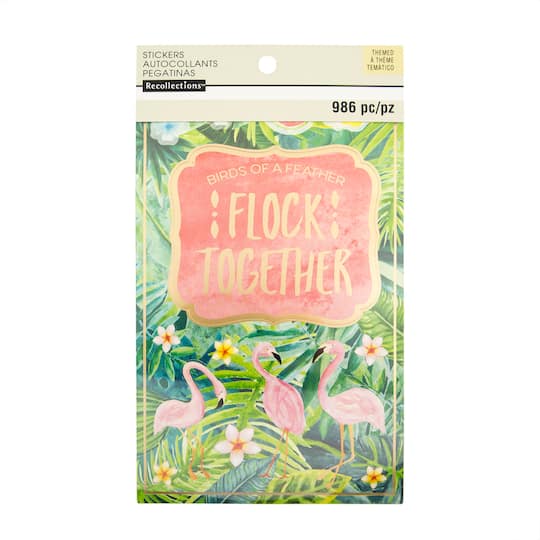 Purchase Now
Now, I wouldn't be me if I didn't adore some tropical stickers. Also, the ones from Recollections by Michaels Stores are absolutely adorable! There are hundreds of amazing stickers in this book. They're beautifully colored, most of them in a watercolor type coloring.
As some of you may know, I love all things tropical and when it comes to these tropical stickers, there is no difference! The Hawaiian flowers, trees, leaves, pineapples, and so much more is breath-taking to me. Also, these stickers are absolute because of another reason as well!
At the time, I was able to pick up these, and the other sticker books for just $3 a piece! Of course, I was able to get a 60% off all Recollections stickers and washi tape coupon with adding a 20% off your entire order including sales items. Leaving these sticker books for only $3 a piece! Hundreds of high-quality stickers for just a few bucks!
Michaels Stores carry tons of these Recollections sticker books! They're absolutely adorable. Some of the hundreds, some even have thousands of stickers in them! Also, the prices cannot be beaten for them either. $10 at most per sticker book, without a coupon. Trust me, there's always a coupon!
So, I'll let you watch my walkthrough video of my tropical oasis paradise. The stickers are absolutely beautiful and speak for themselves! Check out the video below!
As you can see, this book, along with all the other sticker books I've walked through, are just gorgeous. Now, you can purchase this book for roughly $10 normal price. But, find a great coupon at Michaels Stores, and get it ridiculously cheap! They're excellent quality, and absolutely vibrant in color and foil! Go ahead, click below to go directly to the website to purchase them!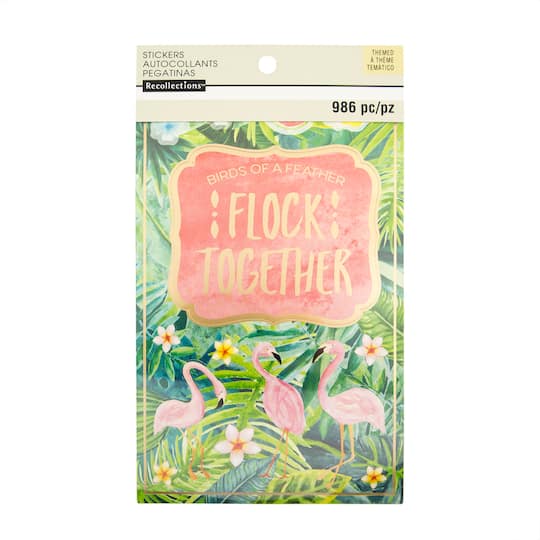 Purchase Now