Business Planner Setup • Planning setup of some of my business plans in Vintage Botanical Happy Planner. •
So, join me as I talk you through my business planner setup. Now, I never owned a business before. Especially never set up a business planner. So, this is a learning experience for everyone! Also, I walk through and talk to you on how I plan on setting up. Also, this is in my July business planner in my Vintage Botanical classic Happy Planner.
However, I plan to grow with you all. I share my successes and failures. Also, I am as transparent as I can be with all of you. Come, join me with setting up my business planner. I talk you through some of the goals I have for xoxPlannerisms shop and more! 
Business Planner Items Used: 
• For the Vintage Botanical happy planner like shown in this video – check out Hobby Lobby.
Similarly, planners like this planner and other Happy Planner products; check out my affiliate Michaels Stores for great deals on Happy Planner products!
• For the Recollections, floral shown on the floral flowers shown on the monthly spread click here:

Discussed in the video. This is the Botanical sticker book by Happy Planner that is made specifically for the Vintage Botanical planner.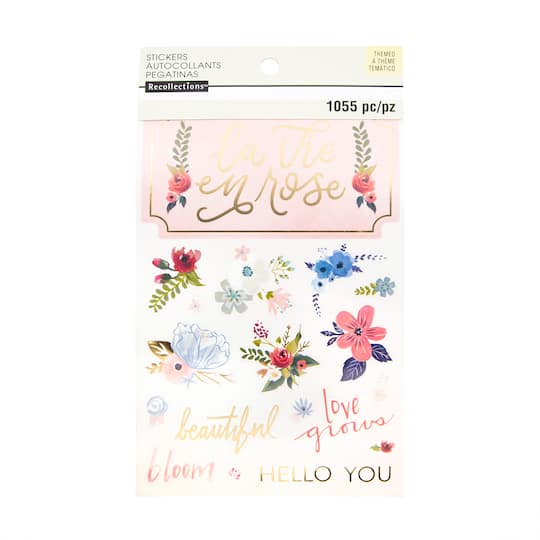 Discussed in the video. This is the sticker book I used to decorate a few added stickers to the monthly view.
• For the icon stickers, I created check out http://iconfinder.com – be sure to check the licensing agreements for each icon found there! (Not affiliated)
Almost all products shown above can be found at my affiliates — Michaels Craft Stores and also at Joann Fabrics. (Affiliate link)
Finally, if you liked what you saw, please don't forget to • LIKE • COMMENT • SUBSCRIBE • Hit those notifications! Also, subscribe to my email listing for deals, coupons, and more updates! • 
---
Some links found above xoxPlannerisms is affiliated with. Please see my Affiliate Disclaimer page for more information –
 • Music found on https://www.melodyloops.com/
---
Please Note:
Also, if you like to get in contact with me to do a review for your products. Although, I accept offers for honest reviews and affiliations and sponsorships. Click on any of the links provided in my social media links, or email me at xoxPlannerisms@gmail.com. And, I look forward to working with you.